Today I thought I'd share my
latest Houzz Ideabook!
I have so many clients ask about how to accessorize their coffee tables. So here are a few of my tried and true favorites, as well as a few tips and tricks on styling your coffee table.
Ansel Adams books are usually one of my favorite books to stack on coffee tables. Primarily because his photography is so Amazing and people of all ages seem to love them. But wouldn't this Fashion Coffee Table Books set from Red Envelope be fun! But the point really is to choose books with subjects you love and that reflect your personality.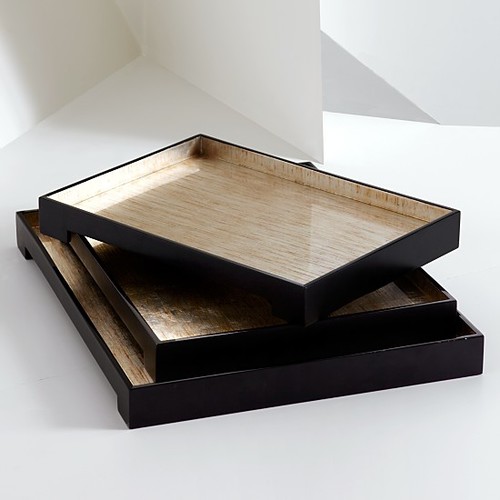 This is the Natori Rectangular Lacquer Tray from Bloomingdales. Trays are such great coffee table accessories because they're perfect for holding smaller items like remotes, coasters and candles. And they'll protect your tables from scratches and marks. They also can make an ottoman function as a table and even provide a place to set a drink, I love that!
I absolutely love these gold Sculptural Spheres from West Elm! A few of these artfully displayed on any coffee table will look great. West Elm also carries Weathered Wood Spheres too if earthy and distressed pieces fit your style better.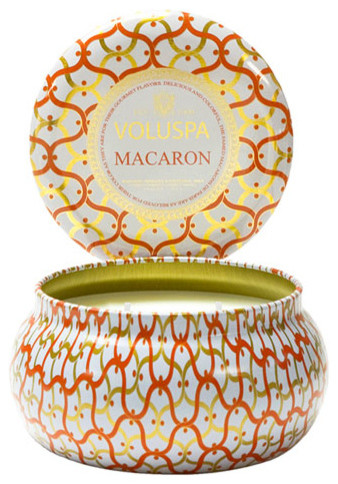 Finally I think I've placed candles on every coffee table I've ever owned. Yup, I'm a candle girl and simply love burning candles at night. Their pretty glow and sweet scents make hanging out in our family room so much more enjoyable. This is the Voluspa 2 wick candle from Nordstrom and I love it's exotic vanilla scent and chic pattern.
These are just a few of my favorite accessories to place on coffee tables. Check out my Ideabook here and you'll find 15 more! For me, accessorizing coffee tables is about artfully stacking your table with things you LOVE... I really love books, sculptures (or low profile vases) and candles. Oh and I also love placing a big hunk of coral on coffee tables too ;)
So what's sitting on your coffee table?