Hey guys, I've already shared a few pictures of our family room makeover, but today I thought I'd share
one last gallery
of the entire room painted and prettied up!
Ahhh, the vases are flanking the mantle once again and there is order in our home. There is nothing like the feeling you get when a big Diy project is finally finished.
Okay before we go any further, check out the warm beige walls, and a Before picture of this room. Yup, it was one hot mess...
W
ow, I'm amazed at what a few coats of paint can do. We love our new family room!
We painted the walls and brick fireplace the same color... SW Useful Gray - 7050, a very warm gray...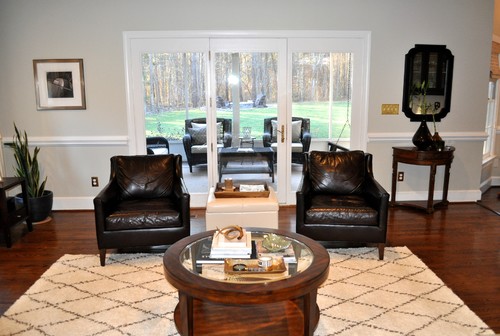 The result is a room that feels light and bright, as well as more modern and updated!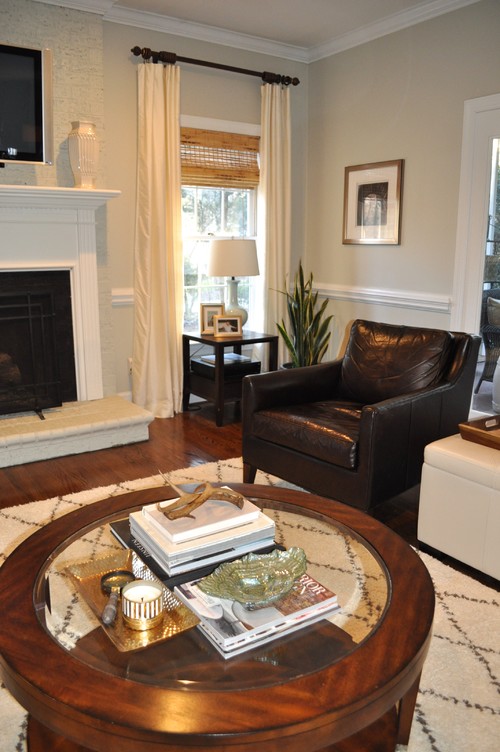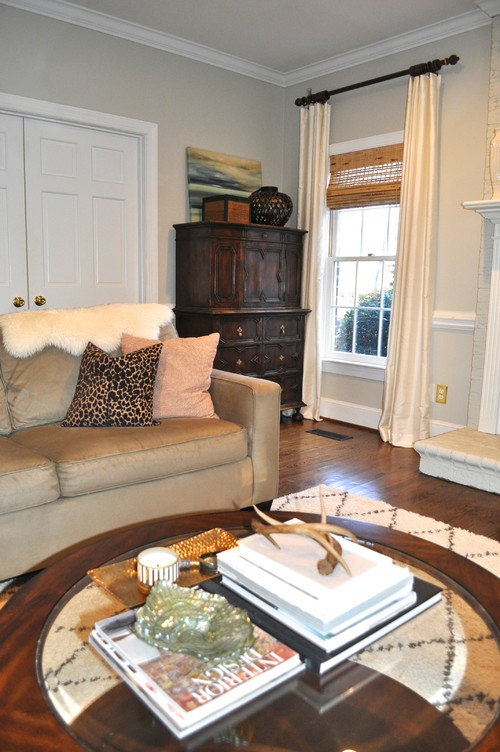 The family room opens up to our home office which you can read about
here
.
Okay we started 2014 off with this big Diy project and are loving the results. I'm seriously amazed at how different a space feels with cool colors versus warm colors. And I'm also convinced, like one blogger said in a recent comment…gray fixes everything ;)